If you think this is a pervy post, you are sadly mistaken my friends.
This post was inspired by one of my new blog loves, Katherine, from
Of Corgis & Cocktails
who is making the trek to Florida from Pennsylvania to have an amazing time at Walt Disney World.
For those of you who may be new around here, B and I actually made the trek here to Pennsylvania from Florida two years ago and left the Sunshine State to start our lives together and to get married here in my homestate. I originally went to Florida on the Disney College Program and worked for 'the Mouse' throughout my early twenties.
While working for Disney wasn't as magical as one would expect, the opportunities and passes to the park were more than this young gal could ask for. I would have never been able to see Disney in the way I did if it wasn't for that College Program and visiting the parks as a guest truly is magical.
No matter how many times Bry and I visited the park, it was still an amazing experience and you always would be able to see something new.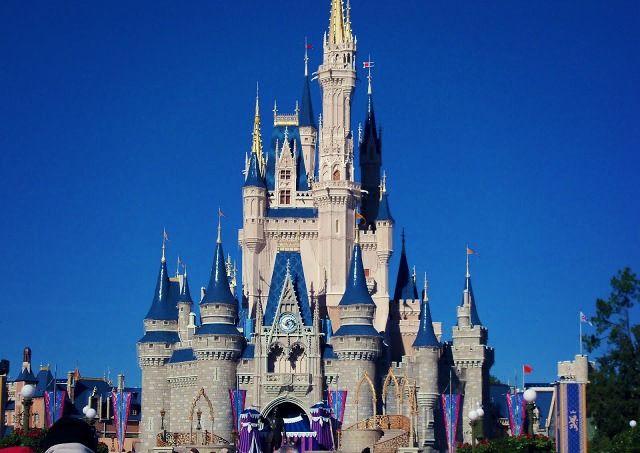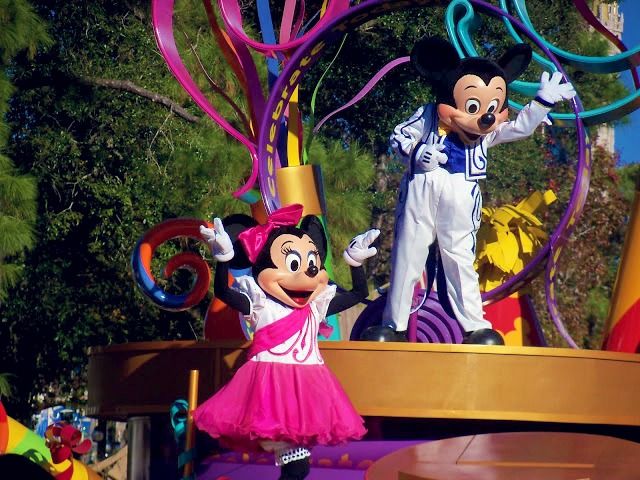 The park of parks.
Where Cinderella's Castle is and where you can find anything by walking through each of the 'lands'
When B and I would go here, we would usually go on Space Mountain and Pirates of the Caribbean and then just walk around and eat ourselves sick on funnel cake in Frontierland.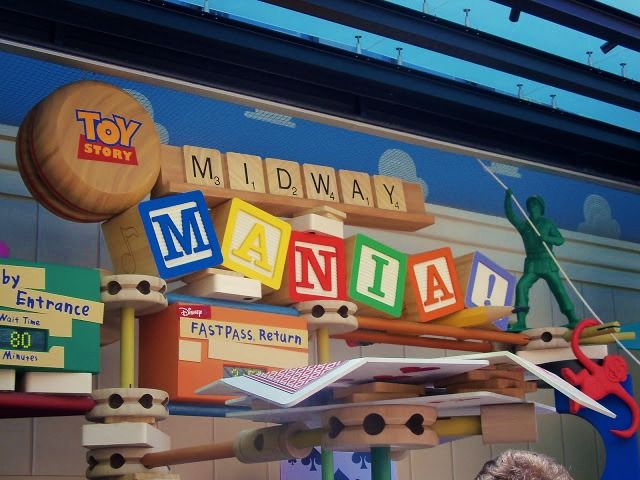 Hollywood Studios (or what I along with many others will remember as MGM) was the one park B and I visited most often. They had the more adult rides like Aerosmith's Rock-n-Rollercoaster and The Hollywood Tower of Terror as well as my two favorite shows, Beauty & the Beast and their light and water show, Fantasmic.
I would also drag B every holiday season to go see the Osbourne Family Spectacle of Lights. It became a tradition for us, and one that I sadly miss now.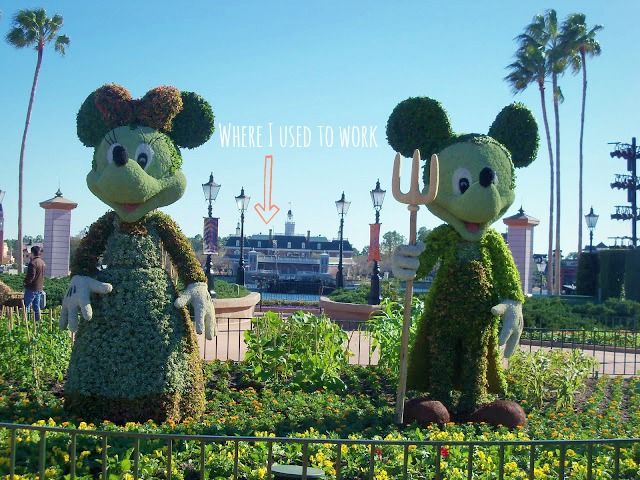 This one holds a special place in my heart since it was the first Disney park I was ever at and the one that I spent the majority of my waking hours at working. I worked at the American Adventure pavillion at the Liberty Inn restaurant, which was pretty much just a high class McDonalds. Not fancy, but hey...beggars can't be choosers and that was the job I was given for my program.
Though Epcot doesn't offer the widest ride selection, drinking around the world, especially during the Food and Wine Festival is right up my alley. They also have the Flower and Garden show (Mickey and Minnie above and many other found in the archives) and during Christmas it's pretty cool to see each countries heritage. If you ever get the chance, go to Epcot for New Year's. I bartended outside my restaurant one New Years and not only did I make amazing tips but it was awesome to see each country go off at their time. It was a huge party all night.
Good rides: Soarin' (relaxing) and Test Track (for some speed)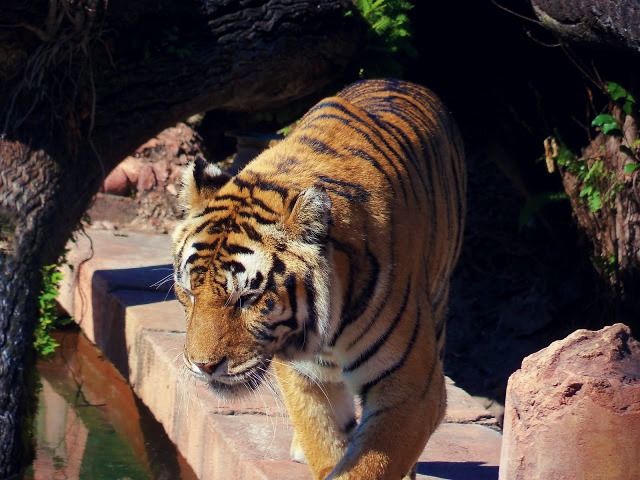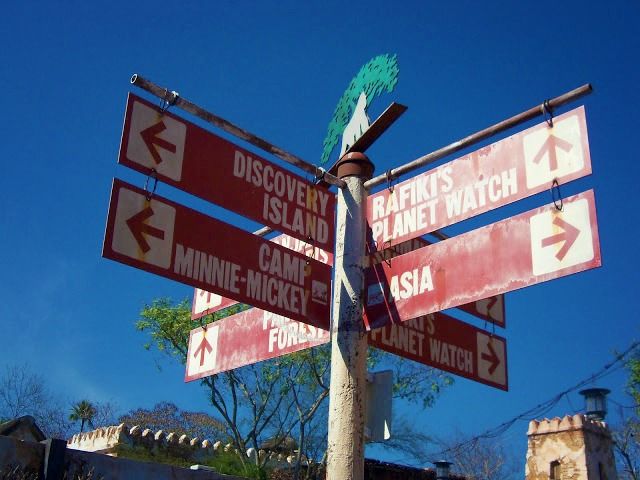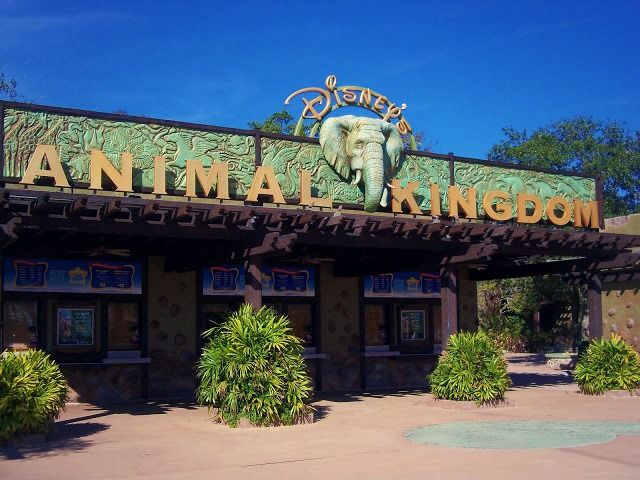 Next to Hollywood Studios, this was our second most frequented park.
We enjoyed it here because we loved riding Expedition Everest, and I was a sucker for the Safari ride and the animals. To us this park always seemed less busy and since they closed earlier, if you went at the right time you got to be there as the families were weeding out. It does get crazy hot in there though during the summer (more than the regular FL heat) so be forewarned. That or I'm just a gross sweaty person.
Ahhhh I miss you so much Disney.
Katherine, please hurry back and post pics so I can live vicariously through you for a little bit. : )
Have you ever been to Disney World?!?
Disneyland?!?
Share your experience!!