Since getting my first DSLR a little over a year ago, I've been busting that bad boy out and snapping away every chance I get. I never thought I could love an inanimate object as much as I love my Rebel, but it's true...I'm in lurrrrve and I'm not ashamed to admit it.
I'm not a professional in the slightest, but I love practicing and learning new features on my camera. That feeling that I get when I capture that shot I've been chasing, or when I finally learn a new setting is like none other that I ever felt. I get a rush. I may not be creating these images, but I'm capturing them in the best way I know and this really is developing into a passion of mine.
So when my girl, Meg, sent a request out on Twitter asking if anyone would be interested in photography challenge for those of us just beginning and getting our feet wet, I was all over it. I've never been the blogger type to host a link up, but this was one I could get behind and share in something I love, so I figured why not.
was born.
Why the Click Chicks?!?
Well, we're a collective group of chicks who love not only the art of blogging but also the art of photography. I can't speak for them but the click of the camera while I shoot and the click when I slowly but surely figure out this little thing called photography, well it's pretty awesome.
So here we are...
and myself here to host a weekly linkup where we will be capturing specific shots each week and coming back here every Thursday to share and compare. This is us breaking out of the novice photographer mold and trying to up and improve our skills and have each other to lean on.
So grab this bad boy...
Or whatever DSLR or point and shoot of your choice and get out there and start shooting.
Our first linkup will next Thursday.....February 7th, 2013 and our first challenge will be
A SELF PORTRAIT.
This way we'll all be able to get to know each other and share a little bit about ourselves, our blogs, and our cameras.
I'm excited and hope to see a great turnout.
Feel free to grab our button and spread the word....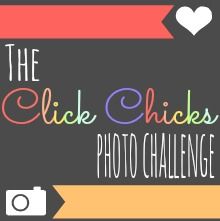 And don't forget to come back next Thursday for our first official link up!!!
Peace out girl scouts.